Lastnight
Talk about getting trashed??! Lastnight in the mist of celebrating Mr. Philips birthday the crew and I managed to celebrate a lil early before anything got started.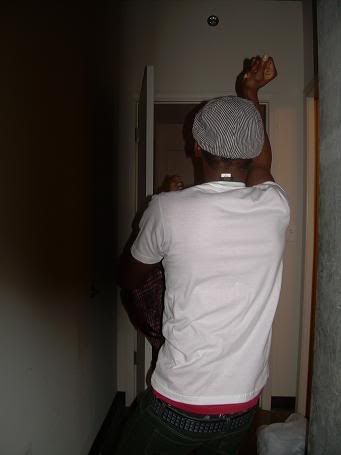 I was so finished...
More pics are available via Facebook. Lmao this outcome was too funny! The cops coming..mentioning the good stuff we were smoking. Victoria telling ppl they might have to come out their pockets b/c one dumb broad chose to give over her I.D. to get run by the police, WTF?! The d.j. was so hood...he sat down and dj'd. The CAU party in 319 consisted of all big girls. The "oxygen" song in Destiny's room. Kelly's white stomach. Kendelle getting arrested,lmao. Mike2 and I small talk on having sex together. The birthday run. The "Keepin It Real" pics.All of the drunken moments were funny. Loved it...what a birthday Mr. Philips!
Labels: Strangr